Mass Flow Controllers & Meters
MBS–Series: Portable Anti-Corrosive Gas Mass Flow Meters
model
MBS–Series: Portable Anti-Corrosive Gas Mass Flow Meters
MBS-Series Portable Anti-Corrosive Gas Mass Flow Meters measure mass flow and volumetric flow rates for 130+ gases, including 32+ corrosives, making them ideal for on-the-go calibration, verification, and validation of processes flowing aggressive gases.
Aggressive gas compatibility. Wetted materials compatible with 32+ pure corrosive gases and most refrigerant gases.
Portable & durable. Built to be carried around, with a battery lifetime of up to 18 hours and drop-resistance.
Versatile & accurate. Real-time measurements with NIST-traceable accuracy to ±(0.4% of reading + 0.2% of full scale) for 130+ gases, including custom-defined mixtures.
Fast, multivariate data. Millisecond-response times immediately upon powering up, to display flow, pressure, and temperature readings in real-time, in your choice of engineering units.
Device specs and customization options
Not exactly what you're looking for?
Explore other gas mass flow meter options, including high pressure, low pressure drop, non-corrosive, and non-portable devices.
Our expert team of applications engineers is available to provide additional information, discuss your application, or answer answer any questions you may have.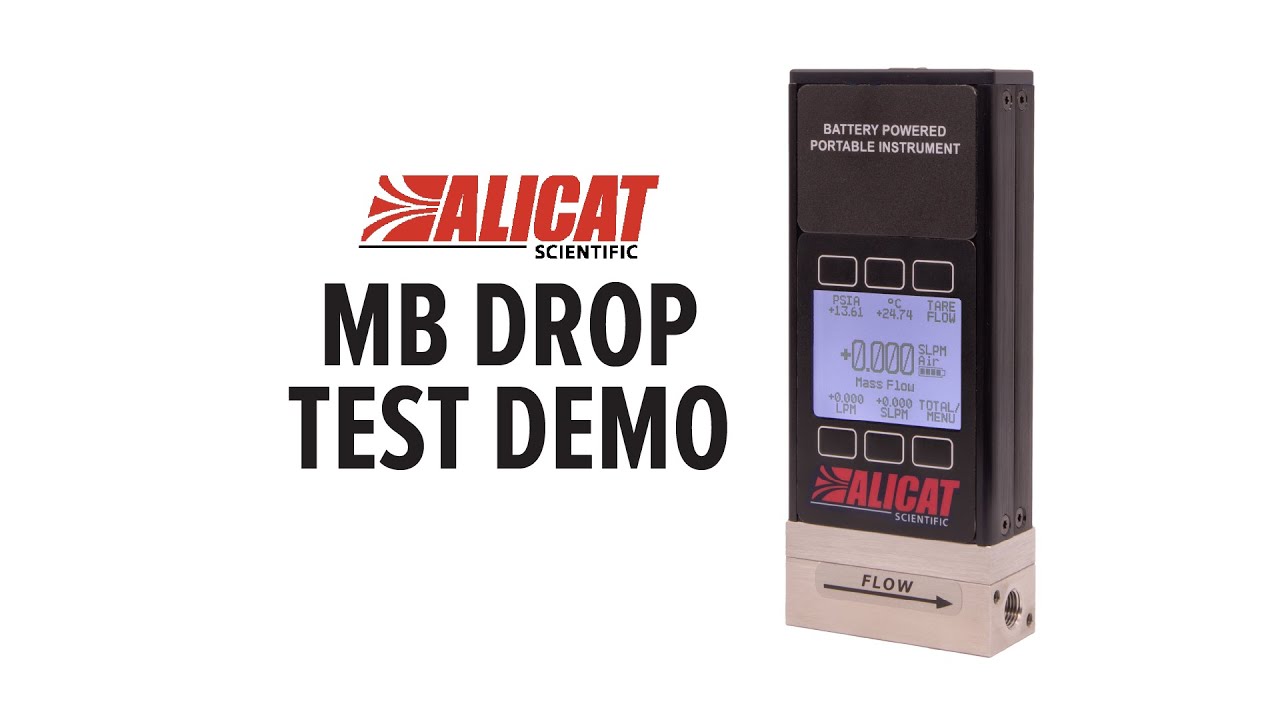 How tough is an Alicat flow meter? (Drop Test)
Ask a question